GIFT SELF-CARE MUST-HAVES FOR ENERGISED, HYDRATED SKIN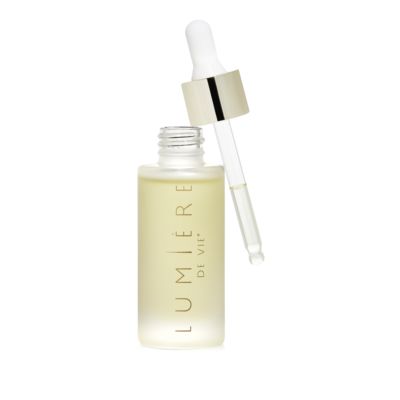 Lumière de Vie® Renewal Elixir - Single Bottle (1 fl. oz./30 ml)
Deeply moisturise with our luxurious facial oil to seal in hydration, maintain an even skin tone, and defy time. A lightweight blend of skin-loving oils improve skin texture and elasticity for renewed and resilient skin.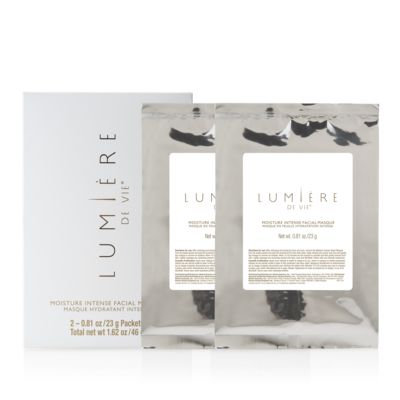 Lumière de Vie® Moisture Intense Facial Masque - 2 packets (0.81oz/23g each)
Utilizing the hydrating effects of hyaluronic acid, this specialized sheet masque instantly revitalizes dry, aged skin. Relieve oxidative stress from everyday element to gives skin a smoother, softer-looking appearance.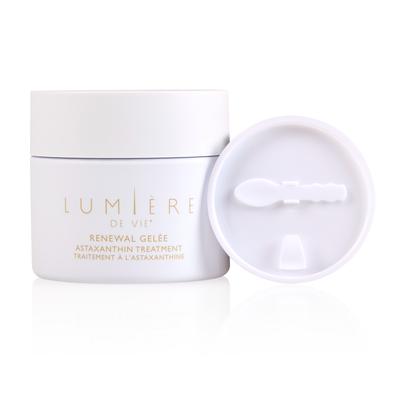 Lumière de Vie® Renewal Gelée (Astaxanthin Treatment) - Single Jar (2.0 Oz./ 56 g)
The secret solution to renewed radiance, Lumière de Vie® Renewal Gelée is the ultimate astaxanthin treatment, powered by advanced science and research. AstaReal® (astaxanthin) works synergistically with a unique blend of lipids and algae polysaccharides to penetrate the skin to help improve hydration, provide advanced antioxidant protection and help maintain and renew the skin's texture and complexion.
DISCOVER THE POWERFUL WAYS YOU CAN TRANSFORM YOUR SKIN WITH LUMIÈRE DE VIE
LUMIÈRE DE VIE A NEW GENERATION OF SKINCARE
LUMIÈRE DE VIE HOMMES ELEVATED SKINCARE FOR MEN